8
Punisher #8 Preview
WRITER:
Greg Rucka
ARTIST:
Marco Checchetto
STORY:
The face to face you've all been waiting for as ex-Hydra and AIM agents work together to bring down The Punisher! Frank is up against a soldier more like him than either of them realize!
32 PGS./Parental Advisory -- $2.99
Marvel just released yesterday a fantastic preview of the upcoming February issue that is Punisher #8. It appears that the events that transpired in issue #6 will come to a head as Castle has to face a familiar face. But will this face end up being a ally or a formidable foe?

Marvel has also released a slew of images from this issue that will for sure get fans of this young series excited!
As you can probably tell, it appears that the entire issue will be in black, white and splashes of red for the effect of blood.
A man is lying dead on the street with blood draining away from the body.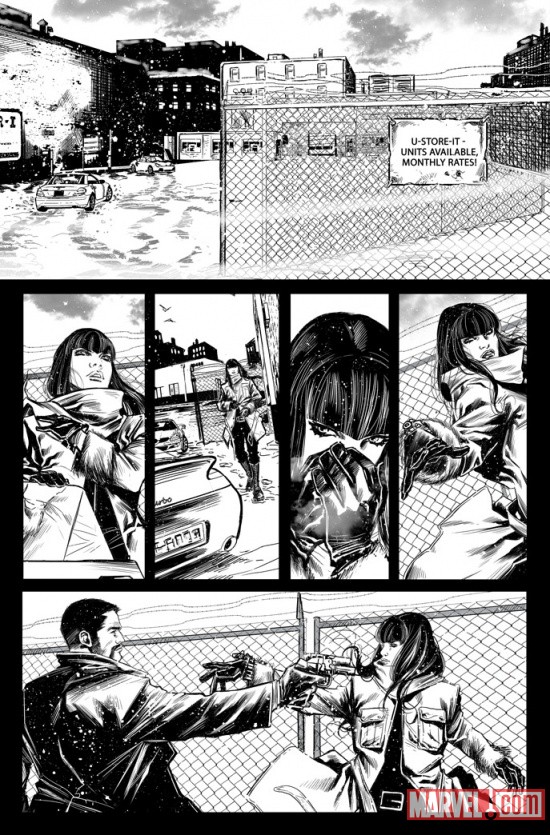 An interesting standoff ensues....
It appears that the aftermath of issue #6 & 7 is being shown again from a different perspective?....
The showdown between the Punisher and his new ally or foe?....